14TH INTERNATIONAL VERTICILLIUM SYMPOSIUM 4-6 JULY 2024, ATHENS GREECE
AS A SATELLITE SYMPOSIUM IN THE XX INTERNATIONAL PLANT PROTECTION CONGRESS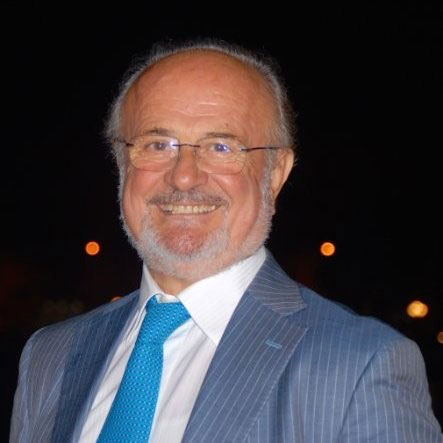 Dear colleagues and friends,
After discussing the details of organising the next International Verticillium Symposium with Bart Thomma, the chair of the International Verticillium Committee in Lyon, France during the ICPP and with several other colleagues around the world, we have decided to organize the 14th International Verticillium Symposium as a satellite symposium within the XX IPPCATHENS2024 Congress.
The date of holding the 14th IVS in Athens will be 4-6 July 2024, (within the two last days of IPPC).
This arrangement will help the IVS participants to also attend a large part of IPPC.
An after congress scientific field excursion will be planned for IVS participants on Saturday 6 July 2024. The excursion will include olive orchards  and cotton fields with Verticillium wilt problems, a visit to the famous very old Amphissa OlIve orchards and a visit to the superb archaeological site of Delphi.
Registration fees will be the same with those arranged for IPPC participants. This means that he IVS participants will be welcome to also attend the IPPC from 1 July 2024.Those attending only 14th IVS 10% discount will apply on the official IPPC registration fee.
Regarding the secretariat of the IVS Bart Thomma will act as president while Prof. Sotiris Tjamos will be the local organiser  in collaboration with other Greek colleagues and the Global Events Company, which will provide an online platform for abstract submission.
I would of course be always available for help and advice before and during the congress.
Best regards
Eris Tjamos
CHAIR XXIPPCATHENS2024
---
ORGANIZERS
International Verticillium Committee Chair: Bart Thomma
Hellenic Society of Phytiatry: Chair Eris Tjamos
Laboratory of Plant Pathology, Agricultural University of Athens, Greece
Secretariat: Sotiris Tjamos
LOCAL ORGANIZING COMMITTEE
Nondas Paplomatas
Dimitris Tsitsigiannis
John Stringlis
Aliki Tzima
Danai Gizi
Iacovos Pantelidis
George Karaoglanidis
Manolis Markakis
Eris Tjamos
---
TOPICS
1. MOLECULAR ASPECTS
2. MOLECULAR BIOLOGY AND GENOMICS
3. TAXONOMY AND GENETICS
4. HOST-PATHOGEN INTERACTIONS
5. PATHOLOGY, PHYSIOLOGY AND BIOCHEMISTRY
6. EPIDEMIOLOGY, DISEASE MODELING AND FORECASTING
7. DISEASE MANAGEMENT AND CONTROL ASPECTS
8. BIOLOGICAL CONTROL
9. OTHER