For further information please contact Panagiotis Georgakopoulos
Contact Us This email address is being protected from spambots. You need JavaScript enabled to view it.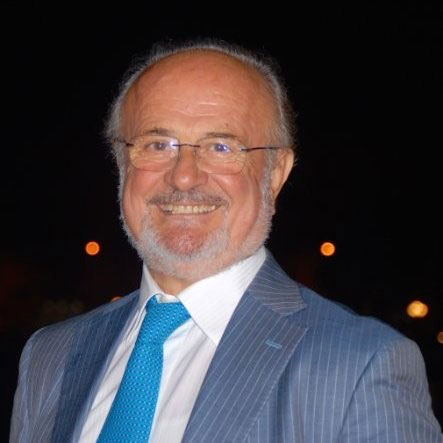 Dear colleagues,
On behalf of the Hellenic Society of Phytiatry we welcome you in the XX IPP Congress which is going to take place at the Megaron Conference center in Athens Greece, in July 1-5, 2024.
The Congress is hosted by the Hellenic Society of Phytiatry in Athens, Greece and organized under the auspices of the International Association for the Plant Protection Sciences (IAPPS), and of the Agricultural University of Athens.
Hellenic Phytopathological Society, Entomological Society of Greece and Greek Weed Science Society will also contribute to congress organization through scientists working in all Greek Universities or Institutions related to Plant Protection Sciences. Furthermore, the involvement of the Hellenic Ministry of Agriculture and Food, the Hellenic Crop Protection Association (ESYF) along with the Benaki Phytopathological Institute is expected to be helpful and substantial. The involvement of the private sector in the success of the congress, including all international and national agrochemical companies, will be welcomed and greatly appreciated.
I will personally serve as Congress Chair and Congress Managing Director, while Prof. Epaminondas Paplomatas as representative of the Agricultural University of Athens and Vice Chair. Prof. Geoff Norton IAPPS (President) and Prof. E.A. "Short" Heinrichs, (IAPPS Secretary General), Dr. Manuele Tamo (Vice President) and Dr. Tom Hunt (Treasurer) represent IAPPS on the Program and Steering Committee.
In an era of the undoubted phenomenon of climate change around the globe, in a period of the vast increase of earth population with immense problems in food security, in a period of enormous pressure on natural resources to meet α vast need for nutritious and safe food, conservation of biodiversity and creating opportunities for economic growth, Plant Protection will play an extremely important universal role in securing human welfare.
Management of Crop Loss caused by pathogens and pests is a complicated issue of paramount importance for global agriculture, involving hosts and environment, plus scopious and intense scientific research, political decisions and application of international rules and measures. There is an urgent need for developing ecofriendly and safe biologicals and agrochemicals, pesticides either with nano-formulations. Research is also required to study evolutionary dynamics in reference to climate change, measurements and analysis, modelling of crop loss and predictive modelling. So, there is an urgent need to identify new pests and efficiently cope with diseases or pests threatening global human welfare. Obviously, new pathogen resistant sources in germplasm for confronting destructive pests and diseases are an everyday request by farmers. In an era of the boom of artificial intelligence able in perceiving, synthesizing, and inferring information—demonstrated by machines, Plant Protection is on the center of international interest.
Therefore, the Congress will be consisted of plenary and concurrent sessions of updated information and research data with invited speakers along with oral and poster presentations to cover all plant protection disciplines including plant pathology, entomology, weed science, nematology, plant breeding, technology transfer and relative to plant protection disciplines. Satellite sessions will be also welcomed.
See you in Athens Greece in July 2024, Eleftherios (Eris) Tjamos Chairman of the XX IPPC ATHENS 2024