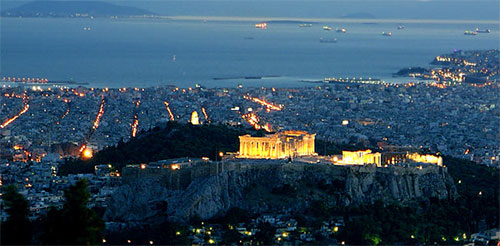 How to get to Athens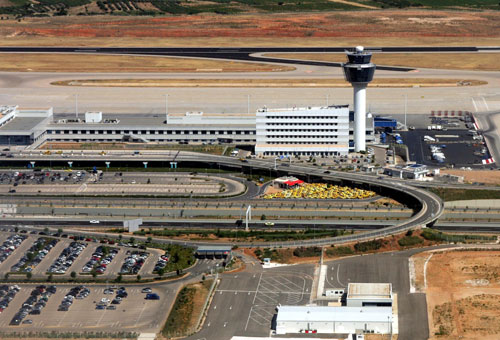 The state-of-the-art Athens International Airport (AIA) "Eleftherios Venizelos" is committed to operation and service excellence, safety and user-friendliness. It has been serving the capital city of Greece since 2001. It successfully replaced its congested predecessor, and now offers to all airlines and passengers a modern and spacious environment. Athens International Airport has already managed to earn international recognition, holding top positions in the world in Overall Passenger Satisfaction according to the IATA Global Airport Monitor and AETRA surveys.

It offers more than 35 top-quality shops and 12 restaurant-bars creating a highly attractive shopping centre. It also offers Wireless Internet Service available in the main terminal building and access to www via a number of internet kiosks.
Arrival to the City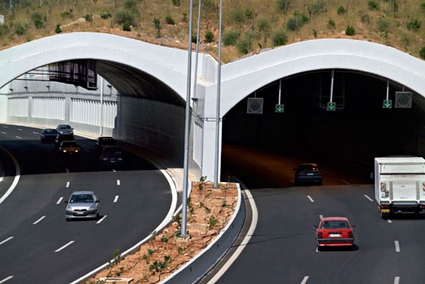 Athens International Airport is located 33 km southeast of Athens and is easily accessible via a six-lane motorway constituting the Athens City Ring Road (Attiki Odos). Public transport to the city center is provided by metro, railway and express airport buses, ensuring efficient transport for air travelers and facilitating linkage to key tourist attractions. The journey time from Athens International Airport to the centre takes approximately 25 minutes by metro and 45 minutes by taxi.
Ways of Transportation
Metro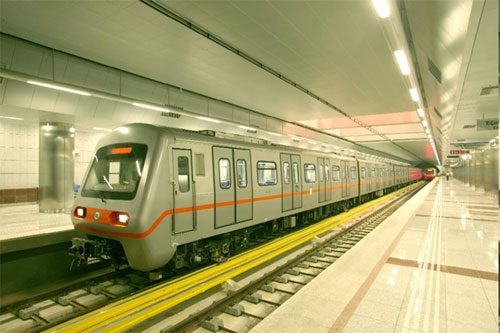 The Athens Metro network consists of 4 lines designated by numbers and differentiated in color: Green(1), Red(2), Blue(3) and Yellow(4) for the Suburban Railway. Interactive Athens Metro Map.
Buses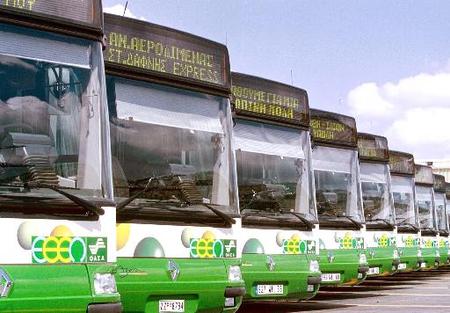 The Athens Urban Transport Organization operates the buses that serve the capital. Its transport network comprises of 310 bus lines that cover the capital in its entirety. The bus line network can be found here
Taxi
Widely available and safe.
Climate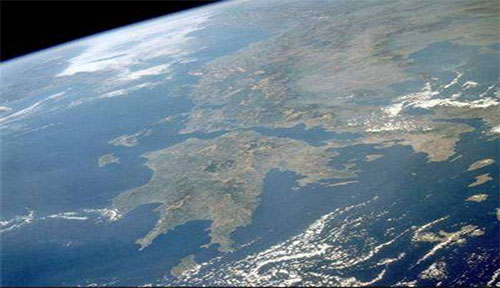 Athens enjoys a typical Mediterranean climate, with the greatest amounts of precipitation mainly occurring from mid-October to mid-April; any precipitation is sparse during summer and falls generally in the form of showers and/or thunderstorms. Due to its location in a strong rain shadow because of Mount Parnitha, however, the Athenian climate is much drier compared to most of the rest of Mediterranean Europe. The mountainous northern suburbs, for their part, experience a somewhat differentiated climatic pattern, with generally lower temperatures and more substantial snowfalls during winter. Fog is highly unusual in the city centre but it is more frequent to the east, behind the Hymettus mountain range.

When planning a trip to Athens, the weather is a consideration. Attica's sunshine and pleasant climate give visitors the opportunity to enjoy a trip to Athens during any season. From March through May it's almost always pleasant and mild. Between June and August, the temperature rises steadily, making August the month in which Athenians try to avoid the city. September is usually balmy, with occasional light rain, although sometimes it can be almost as hot as August. October offers beautiful weather, with rain and some high winds. Most rain falls between November and February, when Athens can be cold and windy. Even so, there are many sunny days in winter and a heavy rain is often followed by brilliant sunshine.
Passport and Visas
Greece is a full European Union member. Therefore, foreign visitor entering Greece must have a valid passport, or ID if they reside within the E.U. You can find more information regarding visa regulations at the website of the Hellenic Ministry of foreign affairs by clicking here
Currency Information
The official currency of Greece is the Euro €.
Electricity
220 volts AC, 50Hz. Continental two-pin plugs are in use.
Athens Time Zone
Eastern European Time (EET) Standard Time = GMT+2
Telecommunications
There are 3 main GSM operators in Greece that you can roam with: Cosmote, Vodafone and Wind. The protocols for digital mobile telephone transmissions are based on GSM technology, operating at the frequencies of 900 and 1800 MHz. Please contact your provider for further details.
Emergency Telephone Numbers
Ambulance: 166 || Fire Department: 199 || Police: 100
Tipping
In restaurants and hotels, taxis or other services, tipping is customary if you are pleased with the service. Approximately 5% of the bill is a good guideline.
Shopping in Athens
Athens is a showcase for its traditional and modern culture and lifestyle - can be a fascinating and satisfying experience for all. Amidst the many well - known and international name brands and traditional Greek art and folklore shops, there are hundreds of chick boutiques and specialty shops blossoming with great fashion finds for every taste and budget. The "new kids on the block" are the glitzy department stores that have won the hearts of the locals and visitors who shop there. The close proximity of each shopping district means that a weekend in Athens can combine a stroll on a cobblestone path amongst the locals buying fresh produce at traditional markets and bazaars, with browsing elegant displays of haute couture, prêt a porter clothing, shoes and accessories by talented Greek and foreign designers that are sure to impress.

A day of shopping in Athens is a delightful way to immerse yourself in Greek culture. Make sure to stop in at one the many wonderful year - round outdoor cafes and restaurants, to make your experience of shopping in the Athenian way complete!

Shopping Hours
Downtown:
Monday-Friday 9:00-20:30 non-stop Saturday 9:00-15:00

Suburbs:
Monday and Wednesday 9:00-14:30 Tuesday-Thursday-Friday 9:00-14:00 and 15:30-20:30 Saturday 9:00-15:00

Supermarkets: Monday- Friday 9:00-21:00 Saturday 9:00-20:00

On Sundays all shops are closed, except tourist shops.